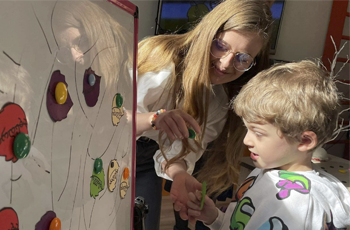 The pre-school group of Ib Mthiebi was given a world literature lesson "Pinocchio" using the STEAM learning system, as an integrated project.
Georgian language, math, science, English, and art teachers participated and the STEAM lesson topic was led by elementary school teacher Levan Kakliani.
As part of the project, the English Department organized a motivational event "Student for a Student", where high school students gave an interesting and fun lesson to the pre-school group.
The little pupils read, learned, sang and played with the characters of Pinocchio.