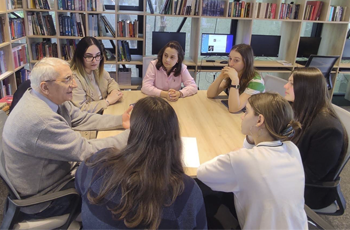 IB Mthiebi is launching an electronic humanities publication called "Shta-Goneba" (The Inspiration). The journal aims to promote humanities education and take the school on an interesting new path. This type of education shapes the social and academic identity of a society.
The journal presents students' works under the following rubrics: literature, history, psychology, philosophy, art, politics, fashion and design, cooking, law, religion, and "Our Writers".
School students, their parents, and teachers will be involved in the release of the electronic journal.
For the e-journal, visit: https://journalshtagoneba.ge