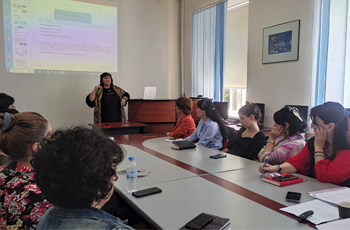 Psychologist Nana Gogichashvili gave a very interesting lecture-seminar on: the importance of emotional intellect in the age of information for teachers and educators of IB Mthiebi Primary School.
Emotional intellect is vital both in the educational space and in everyday life what in turn determines the mental wellbeing of a person.
In view of the current challenges in the education system, improving the psychological awareness of the teaching staff in this area can be considered one of the important activities.